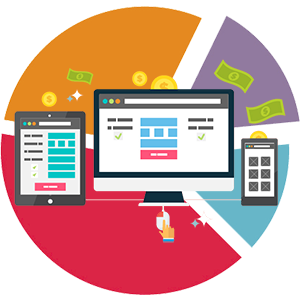 Wow! Shopify POS offers over 500 Reports To Track Business Analytics

Effective decision-making is and always will be a critical element of your operation's overall success. Whether you run a retail business or another type of business, you understand how important it is to analyze business data in a timely manner. Your ability to gather data and to analyze it quickly provides you with the enhanced ability to make more informed business decision. For example, you may pull business data to determine which products are in high demand so that you can keep them in stock, move them to a more strategic location in the store or even create a special promotion. Business owners and managers can use Shopify POS system reports to make critical decisions about personnel, inventory, marketing, and general operations. Shopify POS offers over 500 comprehensive reports covering every aspect of your retail business, helps you gain better control of your business through our reporting features.
FAVORITE REPORTS
in Shopify Inventory Management search report by typing report name, or create quick launch for your favorite reports. Quickly access your reports at your fingertips.
QUERY BUILDER
Build reports and filter unnecessary data by using our powerful and flexible query builder to get exactly the information you need by using Shopify POS.
CUSTOM REPORTS
You can build your own reports by accessing (read-only) your database directly, or ask us to design custom report for you at reasonable price.
EXPORT & EMAIL
Users (with permission) can export reports to different formats like PDF, XLS and others. You can print report or Email as an attachment.