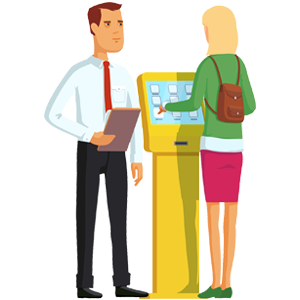 Effective Customer Relationship Management

SooPOS Customer Relationship Management (CRM) helps retail businesses enter, analyze, and track customer information. CRM systems also provide a methodology for storing, measuring, and managing customer interactions. SooPOS designed to help businesses generate sales and maintain relationships with customers and enable you to analyze customer data and ultimately measure business performance to determine where their strengths and weaknesses lie.
In Shopify Inventory Management solution, you can keep your data organized and create profiles for your customers for easy lookup. Manage and capture relevant customer information to propel your business forward with personalized touches in every transaction.
SALES
Track all customer transaction data for historical analysis and predict future buying trends. Analyze demographics across all of your stores, identify your top customers, and track all of their transactions in one place.
SERVICE
Shopify POS provide better and more convenient service to your customers, knowing who they are and what they've purchased from you. Recall previous transactions and get a snapshot of the customer's account instantly.
MARKETING
Create email or mail out lists to target your customers with your marketing efforts with Shopify POS. Gauge the effectiveness of your marketing campaigns by tracking the source of your customers and their spending habits.
ANALYSIS
Keep a comprehensive record of customers' purchasing history and personal/contact information to identify sales trends in Shopify Inventory Management software. Analyze the effectiveness of your marketing and the level of service your staff are providing.
Track, Improve & Retain
---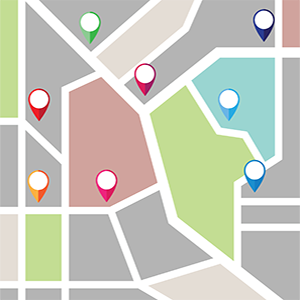 With SooPOS, keeping up with your customers is easy. The CRM module in Shopify Inventory Management gives you the ability to keep detailed records of all of your customer transactions for quick lookup. Your cashiers will be able to deliver a personalized approach with clerk-visible customer notes to increase customer service levels. SooPOS offers you simple and easy customer input functionality allows you to track relevant customer data quickly and easily. Let's say a customer needs to return an item they bought last week, but she can't find her receipt. What do you do? With CRM, you can pull up the customer's purchase history by phone number or name, reprint the receipt, and refund the total to her credit card without a hitch.
Custom attributes such as customer ring size, shoe size and birth day can be setup to capture important details about your customer so that you can keep a detailed record of their retail experience in Shopify Inventory Management software.
In addition to transactions, special orders, back orders, points, store credit and AR tracking, you can also track service activities. With robust attribute system available in Shopify POS, you can attach any data to the CRM activity entry, such as number, note, document and image.